The Honda CR-Z is a sport compact hybrid electric automobile manufactured by Honda and marketed as a "sport hybrid coupe." The CR-Z combines a hybrid gasoline-electric powertrain with traditional sports car elements, including 2+2 seating arrangement (excluding North American models where the backseat is removed) and a standard 6-speed manual transmission. The CR-Z is successor to the second generation Honda CR-X in both name and exterior design.
In the U.S., the CR-Z is one of the least polluting vehicles available and is rated as an Advanced Technology Partial Zero Emissions Vehicle (AT-PZEV) as defined by the California Air Resources Board (CARB). The CR-Z is the third gasoline-electric hybrid model offered by Honda (after the 2000–2006 Insight and 2003–2005 Civic Hybrid) that can be equipped with a manual transmission, and the only in its class.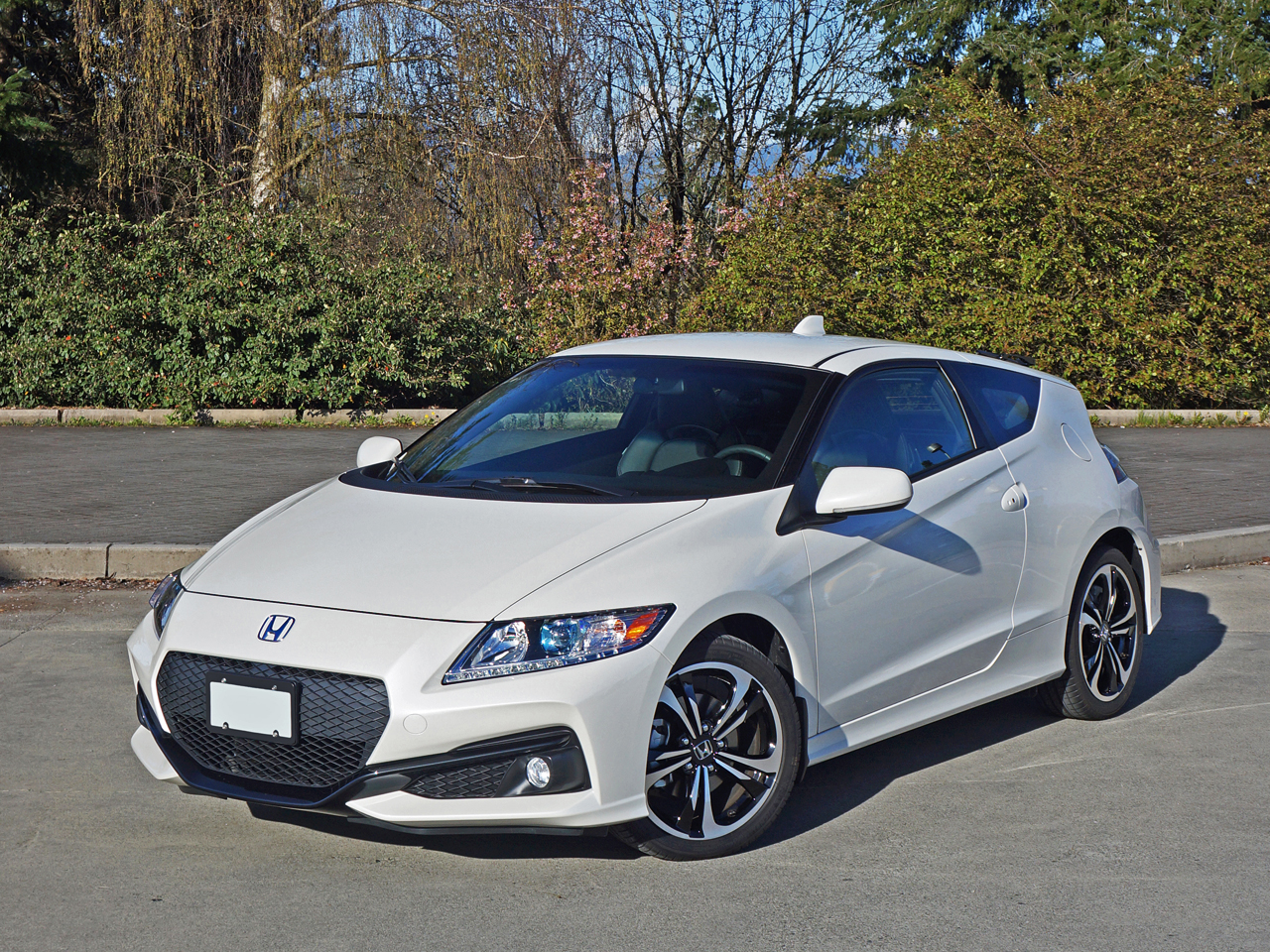 The CR-Z is the sixth unique version of Honda's Integrated Motor Assist (IMA) technology since the technology was first launched in the first generation Insight 3 door hatchback. Sales of the CR-Z began in Japan in February 2010. Sales in the U.S. began in August 2010, and production ended by the end of 2016.
The design and production of the CR-Z followed two other Honda hybrid concept cars: the Honda Remix, introduced at the 2006 Los Angeles Auto Show, and the Honda Small Hybrid Sports, introduced at the 2007 Geneva Motor Show.
The Honda CR-Z was introduced as a concept vehicle on October 23, 2007 at the 2007 Tokyo Motor Show. Honda said the name "CR-Z" stood for 'Compact Renaissance Zero' — reflecting the idea of a renaissance in the design of compact cars. At the show, CEO Fukui stated that a production model is "in the works" and that the car was intended to be "sporty, incredibly efficient and inexpensive".
The CR-Z was first shown in America at the 2008 Detroit North American International Auto Show. In the 2009 Tokyo Motor Show, Honda displayed a revised "CR-Z Concept 2009". In January 2010, Honda introduced the production CR-Z at the 2010 North American International Auto Show in Detroit. At its introduction in 2010, it won the Car of the Year Japan Award.
Automotive News reported in June 2010 that since its debut at the Detroit Auto Show, the CR-Z Web site had had 1 million hits. Honda promoted the 2011 model from the Facebook game Car Town. The car was also featured in the music video for the Jason Derulo song Ridin' Solo.
source : wikipedia.org