Demon Slayer: Kimetsu no Yaiba (Japanese: 鬼滅の刃 Hepburn: Kimetsu no Yaiba) is a Japanese manga series written and illustrated by Koyoharu Gotōge. It has been serialized in Weekly Shōnen Jump since February 2016, with its chapters collected in 17 tankōbon volumes as of October 2019. The series is published in English by Viz Media and simulpublished by Shueisha in English and Spanish on their Manga Plus platform.
An anime television series adaptation by Ufotable aired from April 6 to September 28, 2019. The series won several awards at the 2019 Newtype Anime Awards, including Best TV Anime. Immediately following the airing of episode 26 of the anime series, a sequel film was announced and is scheduled to premiere in 2020.
Main article: List of Demon Slayer: Kimetsu no Yaiba characters
In Taishō-era Japan, Kamado Tanjiro is a kindhearted and intelligent boy who lives with his family, he has become his family's sole source of income after the passing of his father. Everything changes when his family is attacked and slaughtered by a demon. Tanjiro and his sister Nezuko are the sole survivors of the incident, with Nezuko being transformed into a demon, but still surprisingly shows signs of human emotion and thought. After an encounter with Tomioka Giyu, a demon slayer, Tanjiro decides to also become a demon slayer to help his sister turn human again and avenge the deaths of the rest of his family.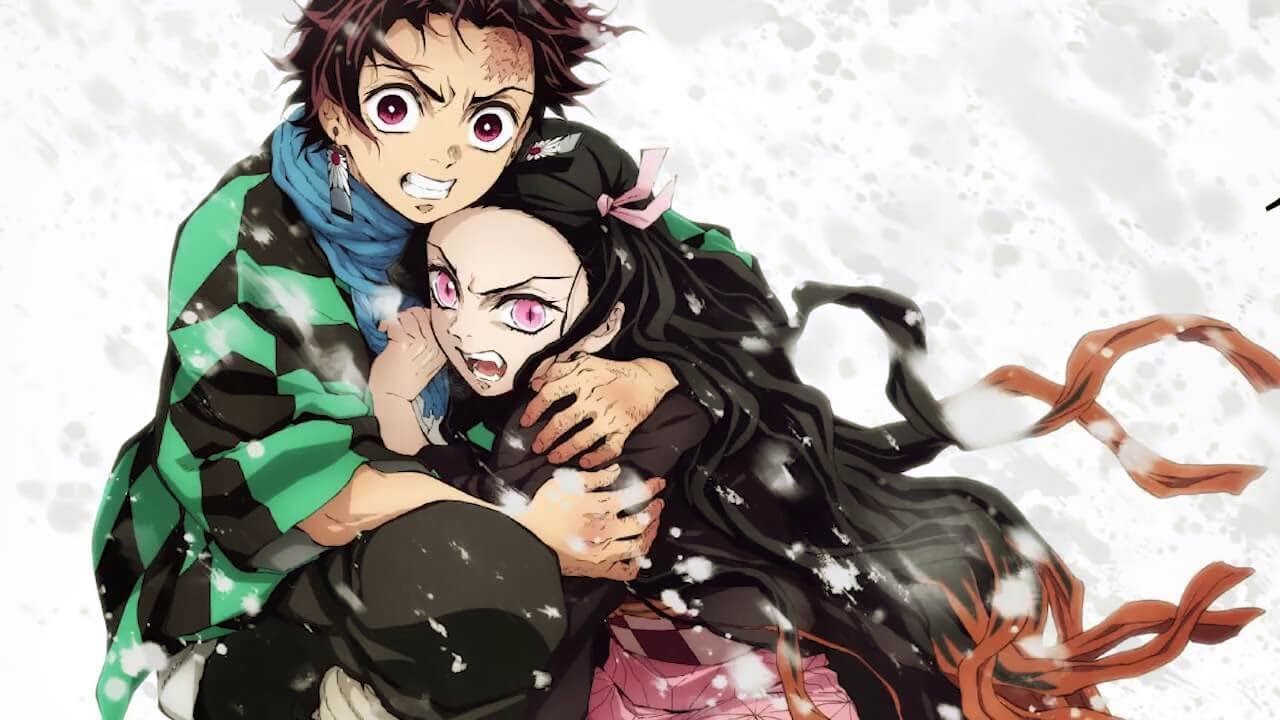 See also: List of Demon Slayer: Kimetsu no Yaiba chapters
Gotōge Koyoharu launched the manga in 2016's 11th issue of Shueisha's shōnen manga magazine Weekly Shōnen Jump on February 15, 2016. A side story for the manga was published in the first issue of Shonen Jump GIGA on July 20, 2016. Shueisha began simultaneously releasing the series in English on the Manga Plus service in January 2019.
Viz Media published the first three chapters of the series in its digital magazine Weekly Shonen Jump as part of the "Jump Start" program. During their panel at San Diego Comic-Con on July 20, 2017, Viz announced that they had licensed the manga for the North American market.
source : wikipedia.org